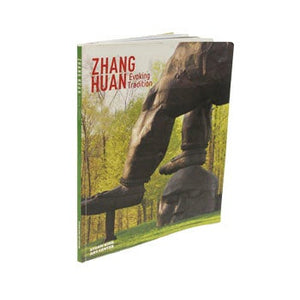 ZHANG HUAN: EVOKING TRADITION (ARTIST SIGNED COPY)
Member Price: $35.96     Join now
Please enter your Member promo code in checkout to receive your 10% discount.
Foreword by John P. Stern, President of Storm King Art Center. Essay by Nora Lawrence, Associate Curator, and an interview with the artist by Melissa Chiu, Director of Asia Society Museum, New York.
Book published in conjunction with the exhibition, Zhang Huan: Evoking Tradition, which was on view from May 3 - November 9, 2014.
9 1/2 x 11 1/4"
71 pages